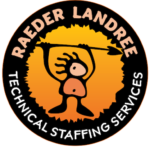 Raeder Landree, Inc.
Finders of Keepers
The Project Manager will serve as project manager for multiple projects ensuring adherence to deadlines, budget, client requirements and the needs of both internal and external stakeholders Principal (Essential Duties): • Develop project management plans, schedules and budgets for existing projects and new projects • Develop project scope of work and work breakdown structure, identify resources needed, and assign individual responsibilities • Create and execute project work plans • Maintain, track, and report project and system metrics, and recommend adjustments where needed • Perform analyses of project requirements and risk analysis • Plan and evaluate resource usage and budget forecasting then advise on adjustments or changes as needed • Maintain effective communication with all internal and external project stakeholders • As required, may serve as Team Lead for Field Trials of various technologies, coordinating test site logistics, test plans and off-site testing • Expected to manage 1 to 4 projects simultaneously Knowledge, Skills & Abilities: • Knowledge of Project Management Best Practices • Ability to manage multiple projects on budget and on schedule. • Ability to lead multiple cross-functional teams in the execution of multiple projects • Excellent verbal and written communication skills • Ability to understand, assimilate, and communicate scientific and technical information • Strong analytical, conceptual and problem solving skills • Strong interpersonal skills; strong relationship building skills • Strong organizational skills; attention to detail • Knowledge or experience in life science areas is desired • Knowledge of computers to operate effectively with the Microsoft Office Suite of applications Experience/Education Requirements: • Bachelor's degree in Business, Science, or Engineering or a related field required • CAPM or PMP certification highly preferred • Three (3) years directly related and progressively responsible experience required • Seven (7) years working in product development environment preferred • Extensive experience in the field may be substituted for education requirements • Experience and proficiency using Microsoft Project is highly desirable • Willingness to apply for and gain Government Security Clearance (US Citizenship required) is highly desirable
Please attach resume or CV and indicate preferred contact information.