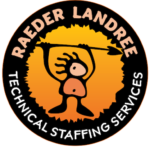 Raeder Landree, Inc.
Finders of Keepers
Accountabilities: · Candidate must become thoroughly familiar with required contractual obligations and technical aspects of the project. · Directs and reviews the overall planning of project activities to identify critical milestones and priorities. · Determines and reviews budget estimates and staffing requirements for the defined scope and schedule. Manages and reviews the assignment of manpower, materials, and equipment to maximize efficiency, maintain schedules, and to meet budget goals. · Leads the team to achieve all cost and schedule objectives while keeping alert to possible problem areas and takes preventative action to ensure that critical milestones are met for each phase of the project. · Provides and presents project status reviews to client. · Prepares and/or reviews cost and risk analyses and extra work claims for the client. · Will be the primary contact and required to maintain a strong client relationship. · A critical component to ensuring the project is performed to the standard safety and quality assurance requirements for the client. · Performs other responsibilities associated with this position as may be appropriate. Required Skills/ Knowledge: · Previous Project Management experience · Strong Leadership and Communication Skills Desired Skills/ Knowledge: · A minimum of 3 years of project management experience · Previous Project Management experience. · Experience in the following areas of project management: Customer management, scheduling, planning, critical path analysis, change order management, risk management, cost estimation, and contract negotiation Education: Bachelor's Degree Languages: English Proficiency
Please attach resume or CV and indicate preferred contact information.