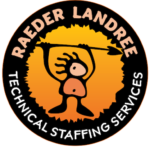 Raeder Landree, Inc.
Finders of Keepers
Accountabilities: · Achievement of the delivery of design work packages on schedule and in accordance with the planned budget · Responsible for leading work packet Project Monitoring and Control activities including maintaining schedule, CTC, MPR updates, meeting minutes, risk register, and change orders · Prioritization and monitoring of Engineering Design status, and execution of tasks within functional areas that includes engineering and engineering support activities · Facilitates scope/requirement discussions with technical teams and customer · Active participation in optimal overall project technical solution · Understands and integrates applicable CMMI, CENELEC, AREMA, IEEE, IPC, etc standards. · Ensure that project objectives are communicated to the project team and monitors that all technical project activities are aligned with the project schedule · Ensure that correct Configuration Management (including document management and transmittal process) is always in place · Responsible for the Engineering Solution Required Skills/ Knowledge: · Minimum 5 years' experience as project engineer or lead systems/design engineer for Engineering system applications · Prior experience with basic Project Management: · Maintaining and controlling budget · Schedule monitoring/development, · Maintaining risk register, · Resource and task management · Extensive understanding and/or prior experience with engineering lifecycles, delivery, and HW/SW integration lifecycle · Strong prior experience with Microsoft Office suite, scheduling software (MS Project or Primavera), requirements management systems, and software configuration tools · Prior experience managing small-medium sized projects and project teams · Demonstrated ability to lead, engage, and manage tasking of cross-functional teams of varying skills/experience · Success with multi-tasking across multiple projects at given time · Builds effective relationships and has exceptional communication and leadership skills · Detail oriented with excellent organizational skills · Electrical, Electronic, or Computer Engineering Qualifications/University Degree or Equivalent Technical Background Desired Skills/ Knowledge: · Prefer rail or rail transit domain experience, but not required · Familiar with Wayside Engineering products, technology, and project deliverables · Prefer prior experience supporting Bids and Proposals for new work · Experience with overall systems architecture design · Experience with robust, mission critical control systems · Experience with providing leadership in either a functional management or project management role Education: Bachelor's Degree, Associate Degree, or High school in technical area or Equivalent Technical background Languages: English Proficiency
Please attach resume or CV and indicate preferred contact information.