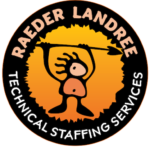 Raeder Landree, Inc.
Finders of Keepers
Accountabilities: With reference to the assigned multiple projects: Propose the budget of the program For each project assigned (activities to be performed directly or through the assigned PMs): Ensure the accomplishment of the outcomes in accordance with the contractual scope of work, the schedule, the quality requirements and Company processes Monitor, report and achieve the targets of the assigned project in terms of Costs, Revenues, Margin and Cash in Monitor, report and achieve the project KPIs Manage the Client relationship Promote business opportunities and manage of the Change Orders Manage the Claims Execute the staffing process of the project team Evaluate the performances on project team members Required Skills/Knowledge: 15+ years successfully managing large project's (>$100M) 15+ years successfully managing system integration projects with construction and technical subsystems. 15+ years experience in Mass Transit industry Engineering degree or equivalent experience required Desired Skills/Knowledge: Superior Communications Skills Superior Leadership skills Financial Awareness Management skills Negotiation Personal Organization Risk Management Education: Bachelor's Degree Languages: English-Proficient
Please attach resume or CV and indicate preferred contact information.