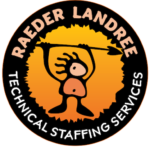 Raeder Landree, Inc.
Finders of Keepers
The Product Quality Assurance function supports the delivery of high-quality products by providing personnel at all levels with appropriate visibility into, and feedback on, associated products throughout the Product Lifecycle, however mostly focused on finished product. The practices in Product Quality Assurance area ensure that planned processes are implemented, while the practices in the verification process ensure that specified requirements are satisfied. Duties and responsibilities Own ongoing product quality testing (the proactive search for product quality issues before they manifest in the field) Be responsible for working with the relevant departments to resolve all issues related to quality and reliability Identify, document and report on noncompliance issues. Provide feedback to project staff and managers on the results of product quality assurance activities Ensuring that noncompliance issues are addressed via CAPA and facilitate root cause analysis and CAPA response as necessary. Coordinate failure analysis activities with internal and external 3rd parties as needed. Monitor and analyze production, field, and customer complaint data to identify product quality issues. Develop new data and analysis processes as needed. Process feedback to organization to ensure that objective evaluations are perceived to have value and are efficient, Define (1) how objective evaluations are to be done, (2) which processes and work products will be evaluated, (3) how results of evaluations will be integrated into the team's rhythms (e.g., as part of daily meetings, checklists, peer reviews, tools, continuous integration, retrospectives) Continual improvement of product requires the product quality engineer to be hands on with the R&D, Engineering and Production teams Qualifications Bachelor's degree in a related field with training in a mechanical or electronics discipline or 5-7 years related work experience Typically 3 years or more of successful experience in Product Quality Engineering or Reliability Engineering, and successful demonstration of Key Responsibilities and Knowledge as presented above. Minimum 3 years of experience in an FDA regulated medical device manufacturing environment. Must have a strong understanding of ISO 13485 and FDA GMPs. Excellent communication (oral and written) and organizational skills. Methodologies – Reliability Analysis, Risk Management, 8D / Root Cause Analysis reports, presentation techniques, facilitation, FMEA, risk analysis, field quality analytics. Lean Six Sigma experience, experience with GD&T and FMEA Moderator preferred. American Society of Quality Certified Reliability Engineer, Certified Quality Engineer a plus.
Please attach resume or CV and indicate preferred contact information.