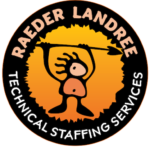 Raeder Landree, Inc.
Finders of Keepers
Product Owners – DevOps – Continuous deployment pipeline (continuous integration/continuous deployment (CI/CD)) mindset or familiarity required. – DevOps – concepts and mindset a plus. – DevOps – Understands value of canary releases. – Independently or jointly develop business requirements for complex tasks. – Lead joint application development sessions, determine business requirements and participate in related system development projects. – Identify and specify business and technical requirements, resources, and processes for a complex sub-system or major system modification. – Develop detailed selection evaluation criteria based on identified product requirements. – Have an understanding of the agile application development life cycle. – Review and validate functionality of application upgrades and implementations. Report back on any problems. Identify new functionality and/or hardware requirements as assigned. Ability to create test plans. – Interact with vendors for technical issues and project initiatives as necessary. Assist with issue escalation where applicable. – Responsible for demonstrating appropriate, clear, concise, and effective written and oral communications in all interactions to build relationships and accomplish day to day work and projects. – Create and contribute to project tasks and milestones. Update all project management and time tracking tools accordingly. Ability to take full ownership of a project. – Create and update processes. Ability to contribute to process improvement efforts. – Complete documentation/flow charting of system builds and maintain team's existing documentation independently. Responsible for validating current documentation. Extract and document customer/business requirements and needs for use by enterprise architecture and engineering teams (network, system, and software). – Successfully completes projects, tasks, and initiatives by embracing a team-first approach. Works in collaboration with team and offers feedback, where appropriate, to complete individual and group efforts. Shows the ability to adjust and be flexible to change by adapting approach when necessary. Mentors less experienced staff. – Seeks feedback from senior team members for development and effectively incorporates feedback into work and behaviors. Required Skills: Requires strong interpersonal and communication skills, Critical Thinking skills, knowledge of project methodology and the application development life-cycle. Strong technical writing ability with emphasis on capturing user stories and acceptance criteria.
Please attach resume or CV and indicate preferred contact information.