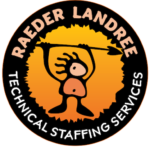 Raeder Landree, Inc.
Finders of Keepers
Develop, manage, and continuously improve processes for scale that help the product and engineering teams meet their goals more efficiently and effectively Establish a best practice Kanban system for agile software development Implement and track productivity metrics to ensure teams are on track to meet goals, or reprioritize accordingly when necessary Manage key product meetings, including planning meetings and Monthly Reviews (curating high quality agenda's, distilling content, facilitating the meeting and making continuous improvements to achieve the best outcomes) Proactively communicate project status to management and stakeholders, identifying at-risk goals and potential solutions Ensure product launches are followed by quick, data-driven iteration cycles Assist Product Managers in identifying data analysis needs before development and executing that analysis post-launch Prioritize product-related data requests from all Product Managers and serve as a point person for the data team to deeply understand the product need Manage and grow nascent system for A/B testing content and features Build out system for conducting user tests, interviews, and surveys; coordinate these key activities and streamline insights to be shareable across the entire organization. Up level the team's understanding of how the product is being used in the real world Surfacing customer or operations use-cases and edge-cases to validate requirements and proposed product solutions Synthesize support tickets, posts in the Facebook community, marketing surveys, and other inputs for product-related insights and challenges to be considered in future development Manage weekly release process Track, clarify and communicate the status of new and upcoming feature launches Ensure customer-facing teams are ready with the information and processes required to support new products Become a product expert for all things to provide support to the product team when triaging issues or sharing information and processes to support new product launches. What You'll Bring To The Role: 5+ years of relevant work experience, with 2+ years in product operations, product management, program management, or an operational role that worked closely with product and engineering teams Demonstrated expertise of Kanban agile methodology and metrics to analyze and improve workflow is a MUST Strong communication and relationship building skills. You can move seamlessly between conversing with engineers, product managers, non-technical employees, and senior executives Exceptional project/program management skills with a track record of leading and proactively managing end-to-end execution of projects/programs Ability to take ownership of projects, work autonomously, and effectively prioritize to get things done Experience digging deep into the data, analyzing user feedback and using these insights to drive product improvements Excitement to develop a deep understanding of a complex product and its use cases A can-do attitude and ability to juggle multiple priorities simultaneously A commitment to mission of providing an exceptional education to all children A desire to join an entrepreneurial, fast-paced environment at a high-growth organization The willingness to comply with vaccination (subject to legally valid exemptions) and Personal Protective Equipment policies Location: This role is remote, but you may be asked to travel to our New York City office periodically for team building when it reopens.
Please attach resume or CV and indicate preferred contact information.