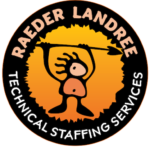 Raeder Landree, Inc.
Finders of Keepers
KEY RESPONSIBILITIES: Setting the long-term vision for one or more products and the strategy to reach it. Converting user and customer insight into actionable requirement and product roadmap. Developing and analyzing financial feasibility and growth potential for product initiatives. Launching new products, maintaining existing products, and end-of-life obsolete products. Closing communication with internal and external facing teams to make sure all parties share an understanding of the product's vision and intended outcomes. Publicly presenting and be a strong voice and ambassador for the product. Developing, encouraging, and maintaining relationships with key internal and external stakeholders and partners in the market to gain more insight, gather data and test assumptions and ideas. Working closely with other Product Managers and Product Analysts to make sure that development initiatives are aligned, and data driven. Other duties as assigned. Qualifications Bachelor's degree. Minimum 7 years' experience in product management, product development, industrial design, user experience, or equivalent industry experience. Minimum 3 years' experience in hardware product management. Project management experience is appreciated. Electronic engineering experience is appreciated. COMPUTER OR TECHNICAL SKILLS: MS Office-Power Point, Word, Excel Email-Outlook OTHER SKILLS/KNOWLEDGE REQUIREMENTS: Strong leadership skills. Structured personality. Excellent communication skills are essential both in written and spoken format and on stage Highly collaborative personality with excellent interpersonal skills and ability to gather teams around common objectives. Strong internal drive and motivation to challenge status quo. Thorough understanding of great product experiences. WORK ENVIRONMENT REQUIREMENT: Frequent US domestic travel and occasional international travel Enduring hours beyond usual work week Keep up in a fast-paced work setting Ability to thrive in a competitive environment
Please attach resume or CV and indicate preferred contact information.