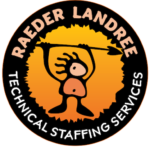 Raeder Landree, Inc.
Finders of Keepers
Looking for a candidate with a strong administrative background. – very strong administrative and organization skills. – ADVANCED knowledge of and experience with MS Excel, MS Word and MS PowerPoint are required This person will be assisting the Management and Buyer Team. Purchasing or procurement experience is a plus. Experience working for a large business is strongly preferred, but not required as long as the candidate is eager to learn and is interested in the procurement field.
Please attach resume or CV and indicate preferred contact information.