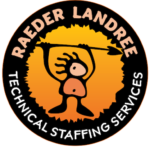 Raeder Landree, Inc.
Finders of Keepers
n this role, the candidate will manage the company's privacy program and processes under the direction of Legal and Information Security leadership. The candidate will collaborate with business and technology stakeholders to manage privacy risk, assess the security and privacy controls around personal information, and address privacy compliance requirements. This role will be responsible for governance activities such as implementing strong privacy by default/design principles as well as managing operational privacy processes. The candidate should have knowledge of privacy concepts/governance, information security controls, privacy compliance requirements, and the ability to apply these concepts within their work environment. Responsibilities: Implement privacy governance processes by creating policies/procedures, training/awareness content, and organizational data classification/handling requirements. Manage the privacy impact assessment/data protection impact assessment process by creating assessment content, completing assessments in partnership with business/technology stakeholders, and remediating issues. Manage the consumer rights request process from request intake through fulfillment/completion. Manage privacy technology platforms by defining business and technical requirements and implementing platform solutions. Bachelor's Degree in Management Information Systems or Business 5-7 years of experience in Privacy, Technology governance, risk, and compliance CIPP-US (required) CIPT (preferred not required) CIPM (preferred not required)
Please attach resume or CV and indicate preferred contact information.