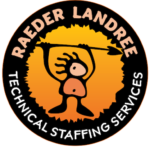 Raeder Landree, Inc.
Finders of Keepers
• Work with IT and business teams to identify technology solutions to achieve business results. • Ensure appropriate implementation of technology within both the development, quality assurance and production environments • Perform engineering and design functions for the workload automation environment; oversee the introduction of new job streams into workload automation following standard processes. • Provide Workload Automation as well as Atlassian technical support to business and IT associates. • Establish, maintain, and enhance relationships with business and IT partners through promotion of the product and its capabilities, and training when necessary. • Maintain awareness of updates to the workload automation product and plan for upgrades in the enterprise environment. Additional Technical Requirements: Technical and engineering skills in workload automation tools (e.g., standards and processes). Understands how to apply technology to improve the operational effectiveness or efficiency of specific functions or applications. Demonstrated Product / Solution expertise (Work Load Automation Products) to engage in hands-on implementation of Work Load Automation software technology at a complex level Change management techniques associated with new technology implementation Able to interact with multiple internal customer groups across all disciplines (i.e., System engineers, networking, database administration, and application development) Additional Skills: Windows server 2012 or Later Knowledge is a plus Unix Administration/Script/Rest API Knowledge is a plus Ability to organize and prioritize projects 24×7 Support of key applications and services   Preferred Experience with Control-M, Atlassian Products, Rest API's, Cloud Architecture 7-10 years experience Must have at least seven years of information Technology experience, with three years' experience in installation and support of a scheduler product. Bachelor's Degree : Computer Science, MIS, or related industry experience
Please attach resume or CV and indicate preferred contact information.