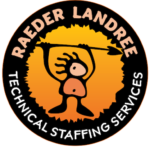 Raeder Landree, Inc.
Finders of Keepers
JOB SUMMARY: We are looking for a dedicated individual to join our team as a PMO Manager. The responsibilities of the PMO Manager include managing the day-to-day actions in the PMO, providing guidance on PMO policies and processes, overseeing project management staff, and collaborating with other department leaders to develop project and programs. The incumbent must demonstrate strong leadership and communication skills Responsibilities: JOB RESPONSIBILITIES: To perform this job successfully, an individual must be able to perform each essential job duty satisfactorily, with or without reasonable accommodation: Collaborating with other department leaders to define, prioritize, and develop projects Planning project management, including setting deadlines, prioritizing tasks, and assigning team members to various deliverables Overseeing the development of the project and ensuring that team members are carrying out their tasks efficiently while upholding the company's standards Drafting new and improving existing project management office policies and processes Continuously evaluating projects to ensure they are meeting company standards, adhering to budgets, and meeting deadlines Provide reporting to management and stakeholders Adhere to and be compliant, as applicable, with GLBA, FCRA, FCPA, CAN-SPAM, RESPA, UDAAP, as well as all other federal, state and local laws, and company policies and procedures Other duties as assigned Qualifications: QUALIFICATIONS: A Bachelor's degree in Engineering, Computer Science or related field, or equivalent work experience preferred Project Management Professional Certification preferred 1-2 years in a supervisory role, preferred Strong analytical, planning, and organizational skills with an ability to manage competing demands Excellent organizational and technical skills Ability to communicate effectively, both verbally and in writing Skilled multi-tasker with ability to manage teams and project simultaneously Experience transforming teams through technology, organization, culture, process, and business change management Ability to mentor, coach, and effectively transfer expertise to others Ability to build a strong network and relationships at executive levels with technology and solutions, customers and vendor groups REMOTE WORK REQUIRMENTS: Stable broadband/high-speed internet connection for teletraining and online learning Mobile hotspot not accepted Experience with teleconferencing Access to a quiet workspace Broadband Internet that uses DSL, fiber optics, or cable. Avoid over-the-air or fixed broadband, which delivers internet over airwaves. Minimum standards for internet speed, latency, and WiFi include: Download Speeds 100 mbps or more Upload Speeds 10 mbps or more Ping Latency (time for data to travel) 50 ms or less WiFi Signal 60-70 dBm WiFi Protocol 802.11ac or 802.11ax Use a router or modem capable of hosting multiple devices. This is especially true if others at home are downloading or streaming, too. Visit www.speedtest.net and follow the prompts to run a speed test. PHYSICAL DEMANDS: While performing the responsibilities of the job, the employee is required to talk and hear and may be required to stand, walk, reach with arms and hands, stoop, kneel or crouch. This position requires the ability to read typewritten text on a computer screen. Employee is required to work at a desktop computer and/or laptop and utilize a desk telephone and may be required to travel throughout the USA by automobile or airplane which may require overnight lodging. WORK ENVIRONMENT: While performing the duties of this job, the employee may sit in an office setting and may be exposed to quiet to moderate noise level. OTHER DUTIES: This job description is intended to convey information essential to understanding the scope of the job and the general nature and level of work performed by job holders within this job. This job description is not intended to be an exhaustive list of qualifications, skills, efforts, duties, responsibilities or working conditions associated with the position. This job description is subject to change at any time.
Please attach resume or CV and indicate preferred contact information.