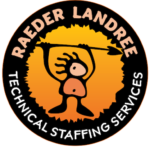 Raeder Landree, Inc.
Finders of Keepers
Server administration Primary: Windows Secondary: Linux Azure DevOps Classic build/release pipelines YAML pipelines AZ-400 certification Scripting experience Primary: PowerShell Secondary: Perl, Python, other Source Control Git Familiarity with load balancing, firewalls, DNS, SSLs, ARR, etc. Knowledge about configuration management tools, such as Ansible, Chef, Puppet, etc. Process automation experience (in any form)
Please attach resume or CV and indicate preferred contact information.