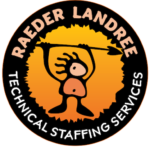 Raeder Landree, Inc.
Finders of Keepers
Accountabilities: · Execute design, configuration, test and commissioning activities for the telecommunication system according to the overall program schedule · Interface with Customer and Managers on design and commissioning status · Maintain an open action items list and produce effective reporting. · Configure Cisco equipment (switches routers, radios) · Configure Networks and Fiber Optic Cabling Systems · Perform site surveys to lay out basic equipment. · Commissioning, Optimization and testing of Radio, network and fibers. · May serve as the field activities leader for communications either in coordination capacity or contributor Required skills/experience: · Extensive working knowledge of Complex Networks design, both wired and wireless · Extensive experience with network architecture design · Working Knowledge of network design patterns, constraints and protocols (CCNP or equivalent certification preferred) · Working knowledge of Switching and Routing protocols · Working knowledge of wireless communications in demanding scenarios · Excellent ability to use sophisticated test equipment including OTDRs and spectrum analyzers. · Working knowledge of Test and commissioning processes · Skilled in handling electric, electronic, and mechanical drawings and schematics · Detail oriented with excellent organizational skills · Excellent written and oral communications skills and ability to communicate complex technical information Desired skills/experience: · Proficient knowledge of telecommunications systems · Electrical, Electronic, or Computer Engineering or Information Technology Qualifications/ University Degree · From 2 to 5 years of System Engineering expertise · RF design experience
Please attach resume or CV and indicate preferred contact information.