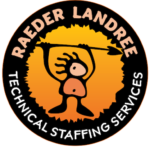 Raeder Landree, Inc.
Finders of Keepers
Network administration includes supporting the existing network components and providing recommendations for improving the security and stability of the network.  These efforts include the physical networks at each site, network within the data centers, the Wide Area Network (WAN), and the network requirements for cloud providers. RESPONSIBILITIES Serve as the subject matter expert regarding all network components. Establish and adhere to standards for all classes of equipment and security features of equipment based on industry best practices. Ensure all components are configured to provide consistent high performance and availability. Provide recommendations on improvements to the environment and configuration. Provide budgetary recommendations for improvements, upgrades, and replacements of equipment. Adhere to best security practices and provide required audit information. Support, maintenance, patching, and upgrades of existing network components. Monitor network availability through existing monitoring tools. Evaluate and recommend tools for monitoring network performance, determining bottlenecks, and high consumers of the network bandwidth. Support business continuity goals, including testing and actual events. Provide on-call support as needed, including off hours support of subject areas. Research and recommend network enhancements. Provide secondary support on infrastructure technology based on knowledge base. Perform other duties as assigned. Network Technologies Primarily a Cisco / Meraki supported company. Arista core switches. Utilizes some HP Aruba wireless access points. In midst of moving to a Meraki SD-WAN configuration. Configuration of virtual network components in VMware, Nutanix Acropolis Hypervisor, and Cloud providers. QUALIFICATIONS Minimum Qualifications:Bachelor's degree in computer information systems or related field and/or proven knowledge & skill in Network Administration. Requires 3 years of experience in Network Administration. Experience with Cisco switches and Firewalls, Wi-Fi administration Preferred Qualifications:Background in the following technologies. Cisco switches, Meraki switches, Meraki MX Routers, Cisco Wireless Controller, Cisco FirePower Firewallls, Cisco CCNP Certification in Enterprise or Data Center. Experience in other data center infrastructure (Windows Server, Linux, VMs, SAN)
Please attach resume or CV and indicate preferred contact information.