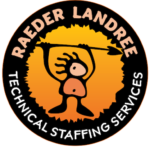 Raeder Landree, Inc.
Finders of Keepers
Accountabilities: · Develops and supports software solutions for dispatching office systems. · Responsible for the overall integrity of the systems. Ensures features and components meet customer specifications/ requirements and adhere to department standards, policies, and procedures. · Responsible for software designs and other information (cost, schedule) needed to complete the implementation of assigned work. Must be able to handle working in a dynamic environment with parallel responsibilities and competing priorities. · You will be challenged to learn and the continually advancing technologies that foster innovative solutions for our customers. · You will be part of a global, cross functional team focused on delivering results to our customers. · As needed, provide on-call support for a mission-critical system on weekends or after hours. · Maintain the appropriate balance between speed and perfection while never compromising quality. · Provides technical leadership to all levels of engineers. Is a mentor on technical, process, and procedure issues. Maintains regular contact with engineering personnel throughout the company. · Leads/conducts technical briefing and design meetings with internal stakeholders. · Participates in setting project schedule estimates/milestones for subsystem(s) feature(s). · Participates in proposal development. · Contributes to individual performance reviews. Required Skills/Knowledge: · 3 – 5 years (or so) of Software Development experience using Object-oriented Languages (preferably Java), design principles and a Software Development Life-Cycle. · Experience developing software in a Linux environment, including writing and modifying shell scripts. · Experience implementing and sustaining mission critical enterprise systems. · Experience in writing multi-threaded applications. · Understanding of design for scalability, performance and reliability. · SQL/Relational Database Experience. · Experience in Enterprise Messaging Systems (e.g. IBM MQ/ActiveMQ). · Experience with Micro Services, RESTful Web Services, REST APIs, and technologies such as Spring, Spring Boot. · Experience in version control (Git, RTC, SVN). · Experience with Agile methodologies. · Ability to technically lead a Team. · Strong diagnostic and analytical skills. · Ability to complete tasks in a timely manner while producing quality work. · Excellent verbal and written communication skills. · Lifelong learner that shares and puts into practice what you learn. Education: Software Engineering, Computer Engineering or Information Technology Qualifications/Bachelors' Degree or equivalent technical background.
Please attach resume or CV and indicate preferred contact information.