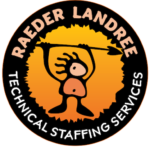 Raeder Landree, Inc.
Finders of Keepers
What This Role Will Do: ● Manage end-to-end email campaign production and execution, including planning, list segmentation, set-up, testing, execution, reporting and optimization in Marketo ● Lead the email production process and creation of all email campaigns in Marketo, ensuring flawless execution ● Collaborate with cross-functional stakeholders, including from Marketing, Design, Customer Success and Sales, to create and deliver highly targeted marketing campaigns, emails, and retention programs ● Monitor email timing, metrics, and audience segmentation to continuously provide recommendations to cross-functional stakeholders to drive highly targeted emails to the appropriate audiences. ● Devise new email strategies to improve overall channel performance, including creative optimization, AB testing, developing automated and triggered campaigns ● Maintain an email calendar across teams so that all key stakeholders have a clear view of all customer and marketing communications ● Leverage UTMs, landing pages, forms, and other tools to ensure marketing communication engagement is captured and quantified ● Manage our email database and data processes to ensure good data hygiene within Marketo ● Create scalable processes that ensure best practices in campaign setup, conversion, nurturing, and database management What You'll Bring To The Role: ● 2+ years' experience in email marketing campaign coordination/deployment, email best practices, customer segmentation, and database marketing ● 2+ years hands-on experience with Marketo ● Comfortable working with large data sets with the ability to query, modify, and join data from different sources
Please attach resume or CV and indicate preferred contact information.