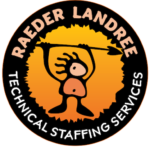 Raeder Landree, Inc.
Finders of Keepers
You must be a skilled manual tester and interested only in manual testing. IDESCRIPTION: As a QA Engineer, you will be constantly pushing for the greatest level of quality. You will work closely with other QA engineers and developers in an environment where communication and cross team collaboration is the key to success. WHAT YOU WILL DO:  • Work in development team with diverse technical backgrounds – we have .NET (core), Java (Kotlin) and Scala developers in our team • Participate in designing, developing and running automated tests • Evaluate and optimize our systems to smoothly serve thousands of requests per second • Helping and supporting the team (e.g. code reviews, analysis, planning, design, automation, internal improvements, etc.) • Be a part of a team effort – You are not alone, somebody will always offer a helping hand WHAT YOU WILL NEED: • Confidence in programming Java tests and backend services • Fair knowledge of some SQL database (SQL Server, PostgreSQL, or other) • Experience with testing distributed backend systems • Communicative English • Analytical thinking skills • Willingness to continuously learn new technologies and approaches • Team spirit • Sense of responsibility • Basic Unix/Shell orientation WHAT WOULD BE NICE TO HAVE: • Experience with TestNG, Spring framework and Lombok • Knowledge of programming in Python, Scala, Kotlin or Typescript • Cassandra database • Approaches for monitoring and diagnostics of distributed systems and continuous integration principles • RabbitMQ message broker • Swagger/OpenAPI, Postman, • Git (Github), TeamCity, Jira, Confluence, Logstash, Kibana, Grafana, Octopus Deploy • Docker, Kubernetes
Please attach resume or CV and indicate preferred contact information.