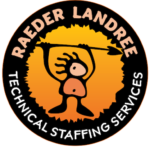 Raeder Landree, Inc.
Finders of Keepers
As an Engineering Manager, you will manage the cross-functional development team that owns a core domain within or our product portfolio. You will collaborate with Product Managers and other technical Managers to align on global strategy and set priorities within your team. As an engineering leader, you will provide technical guidance and collaborate with teams in both Pittsburgh and Stockholm. Responsibilities & Expected Skills: Hire, develop, and retain great engineers Collaborate with product management and engineering leads to align product and technical objectives Communicate technical designs, plans, ideas, etc. thoughtfully, concisely, and accurately both to your team and to external stakeholders Set the technical vision for your team and empower your team to deliver Find opportunities to improve tooling, processes, and solutions to improve velocity, maintainability, and testability of your team's software Build world class products Other duties and responsibilities as assigned by the Director of Engineering Qualifications Bachelor's degree in Computer Science, related technical field, or equivalent practical experience required 7+ years' experience in leading engineering projects and teams required 10+ years hands-on software development experience and is open to writing code, if necessary Experience in managing team budgets and expenses Experience managing remote engineers Expertise with cross-platform app development We are looking for people who demonstrate the following key traits: Leader: you inspire individuals to achieve desired results with integrity and ethics Technical: you engage technically with your engineers and promote the growth of their skills Collaborator: you think of "we" rather than "I", and focus on establishing relationships Customer Focused: you are mindful of customers' needs and keep customers as a top focus. Communicator: you clearly share your vision and team's strategy with others Culture Driver: you contribute to the engineering culture and are a source of energy for your team
Please attach resume or CV and indicate preferred contact information.