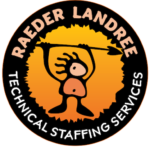 Raeder Landree, Inc.
Finders of Keepers
Leads an embedded software engineering team responsible for complete lifecycle development and support. Responsible for defining roles, recruiting individual contributors at all levels and coaching them for successful achievement of business objectives. Leads software process definition and implementation efforts that comply with regulatory standards and integrate with the CMS quality management system. Communicates strategic vision to the team, guides technical, architectural and programmatic decisions and coordinates cross-functional efforts to ensure business goals are met. Provides visibility to senior management and stakeholders across all departments. Manage a diverse group of embedded software developers contributing to multiple projects across the entire CMS product line. Guide technical and architectural decisions by leveraging your own domain expertise and the experience of other subject matter experts. Identify resource needs, lead recruiting efforts and develop skill sets within the organization that achieve the CMS strategic vision. Manage out sourced engineering efforts through contractors and vendors. Lead software development process and tool definition, implementation and support efforts that leverage industry best practices and comply with regulatory and quality standards. Coordinate efforts across all departments to ensure project goals are met. Provide visibility to senior management and stakeholders throughout the organization. Ensure compliance with policies and procedures. Foster continuous learning and a leader-leader responsibility culture. Support commitment to diversity, equity and inclusion in the workplace. Qualifications B.S. or M.S. degree or equivalent industry experience in Electrical Engineering, Computer Engineering, Computer Science or a related field. Typically 10+ years related industry experience with embedded software development with progressively increasing responsibility, including a track record of successful project completion. Strong leadership skills, including the ability to set goals and achieve results through the active support of others. Excellent oral and written communication skills with the ability to communicate clearly to senior leadership and other cross-functional stakeholders at all levels. Strong organizational, planning, and follow-up skills. Previous software development or management experience in a regulated industry is preferred. Experience with C++ in a custom embedded microprocessor environment is preferred
Please attach resume or CV and indicate preferred contact information.