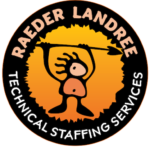 Raeder Landree, Inc.
Finders of Keepers
Duties and responsibilities Works closely with cross-functional area stakeholders to define critical business requirements and determine potential enterprise software solutions. Manages business application software evaluation, planning, design, development, implementation, and upgrades. Ensures that projects are completed successfully according to requirements and schedule. Specifics include defining project timelines, resources planning and allocation, work assignment, monitoring project progress and results, and providing technical leadership. Supervises and leads a team of developers and business analysts in successful project completion. Performs other duties as assigned by management. Qualifications BS degree in computer science, math, finance, information technology/systems or equivalent experience. 5 plus years of progressive responsibility and expertise in business applications management. Knowledge of system design, development, implementation, and user support principles and practices. Experience with database management. Hand-on experience with project management and information system troubleshooting. Ability to communicate technical information to non-technical audience.
Please attach resume or CV and indicate preferred contact information.