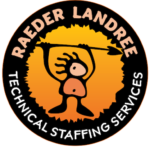 Raeder Landree, Inc.
Finders of Keepers
Collaborates with the Software department team to develop and maintain software for image analysis and acquisition software packages Participates in the development, debugging, testing, deployment, maintenance and all phases of the Software Development Lifecycle (SDLC) Accurately scopes project time and resources required to complete programming projects Participates in all facets of agile software development initiatives including iteration/sprint planning, scheduling, retrospect's, troubleshooting, paired programming, debugging, unit testing, code reviews and support software process improvements Understands business and functional needs of software and produces technical specifications and product requirements Partakes in architecture and technical design discussions Produces high-quality, documented, reusable and testable code both independently and in a team environment Maintains current knowledge on the latest technologies relevant to the role regarding algorithms, language, design methodology, third-party development tools, application platforms, hardware compatibility and operating systems Knowledge, Skills & Abilities: Some experience with Nvidia CUDA and OpenCV. Linux development experience is a plus. Experience/Education Requirements: BS in Electrical Engineering, Computer Engineering or Computer Science 3+ years of experience in embedded systems Experience with C, C++ and/or C# program design, development, and troubleshooting Experience in the development of scientific software Experience with Windows Presentation Foundation (WPF) Experience with Microsoft Robotics Studio (MSRS, CCR/DSS) Experience with image/signal processing Experience using standard software development productivity tools Prefer Experience with CUDA / GPGPU development Prefer OpenCL
Please attach resume or CV and indicate preferred contact information.