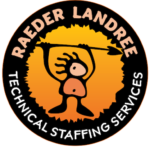 Raeder Landree, Inc.
Finders of Keepers
Position Summary: The Business Analyst will facilitate assigned projects by serving as a liaison between users and developers, setting and communicating goals, and evaluating and refining results. Responsibilities: • Collaborates with business staff to thoroughly understand the needs to be supported by the information systems and technology. • Determines how changes to each project will affect the business and systems. • Provides recommendations regarding the evolution of the system. • Responds to inquiries and provides advice to the client regarding current and potential system inputs, processes, and outputs. • Negotiates plans and timeframes, ensuring that clients understand the anticipated result. • Develops and communicates detailed specifications for implementation. • Produces reports, timelines, and graphics to communicate expectations and progress to management, customers, investors, and other relevant parties. • Maintains and ensures proper documentation and coordinates or performs testing of system modifications. • Collaborates with the Project Manager to ensure the needs of the client have been met. • Researches and analyzes the nature, effect, and results of system difficulties. • Satisfies data sampling, project analysis, testing verification, and other user requests from existing client databases. • Acts as liaison with Information Technology and/or outside vendors to support relevant systems. • Maintains current understanding of industry standards, trends, and best practices through industry and other professional networks. • Adheres to and be compliant with federal, state and local laws, and company policies and procedures • Abides by all policies as outlined within CBC Companies' Employee Handbook • Other duties as assigned Requirements: • Bachelor's degree in Information Technology, Business, OR equivalent in work experience • Strong organization, analytical and communication skills a must • An eagerness to learn and adapt to daily changes • Excellent verbal and written communication skills • Extremely proficient in Microsoft Office Suite or related software program • Extremely organized with great attention to detail • Excellent management skills with the ability to lead, facilitate, motivate, and organize • Ability to adapt to change • Excellent customer service skills • Ability to learn quickly and to creatively solve new problems • Ability to negotiate and settle differences quickly and peacefully • Ability to act as a team player
Please attach resume or CV and indicate preferred contact information.