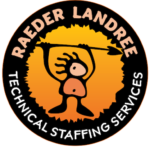 Raeder Landree, Inc.
Finders of Keepers
Description of Services to be Performed: The Systems Analyst will perform work related to application support and maintenance as part of an IT team providing day-to-day customer support for multiple hospital applications. Daily duties will include L2 support, user account management and tasks associated with system maintenance (running reports, verifying daily automated tasks completed, updating information in applications). Analyst will work closely with other systems analysts and may eventually be called upon to assist with additional support activities.        Analyst will own any assigned tasks and be expected to work independently throughout the day to complete those tasks in a timely manner while assuring data quality. Analyst will participate in weekly team and stakeholder meetings to provide status and identity task priority. Analyst may also participate in team process improvement initiatives focused on producing documentation of workflow and tasks, updating documentation as needed, and identifying opportunities for automation of manual tasks. Skill sets Required to Perform Service: ·       Our ideal candidate would have good written and verbal communication skills and be particularly attentive to detail. ·       Data entry and data quality experience is highly recommended. ·       The ideal candidate should be able to effectively use Microsoft tools (Word, Excel, Teams) and to quickly learn to use simple web forms for data entry purposes. ·       As this is a remote position, we expect any candidate would be able to work effectively with minimal supervision to complete assigned tasks as well as be an active participant in weekly scheduled meetings with the team. Required skill sets and qualifications of a successful candidate must include: At least 2 years of experience in IT or related degree.
Please attach resume or CV and indicate preferred contact information.