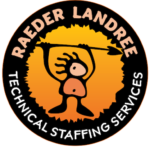 Raeder Landree, Inc.
Finders of Keepers
SUMMARY Provides oversight and strategic direction to the IT applications team through the management and development of innovative software solutions to improve business processes and meet business needs. As a strategic business partner, the incumbent has overall responsibility and accountability for ensuring quality design, development, release, and support of all business application systems enterprise wide. As a key member of the IT leadership team, collaborates to set IT strategy, policies, processes, and procedures. RESPONSIBILITIES: · Provide oversight and strategic direction for business application operations as it relates to application development and/or selection, business analysis and process mapping, business continuity, as well as all related project management, implementation, support, training, and usability services; · Ensure application architecture and master data management standards are implemented and maintained to create efficiencies and ensure data integrity; · Develop and execute strategic plan and roadmap focused on and enhancement of Armada business applications, including analysis of operational implications, innovative technologies, modifications, costs/budget and vendor/contractor selections, and all related work processes and procedures; · Partner with business leaders to establish business systems strategies that improve operational efficiency, reduce operational costs and enable business growth; · Design business application technology architecture and corporate standards for all enterprise-wide business systems to ensure compatibility and integration within multivendor platforms in collaboration with architecture team; · Oversee and provide problem resolution and support of software applications; · Perform analysis of system functionality in relation to departmental workflow for the purpose of continuous improvement and efficiency; · Provide support and development to employees through performance management, coaching, motivation, and training; Minimum Qualifications: · Bachelor's degree from an accredited college or university in information systems, business management, computer science or closely related field, or equivalent experience. · Ten (10) years' experience in the IT industry, demonstrating progressive technical management experience in multiple functions such as ERP and CRM implementation, as well as progression in leadership roles. · Extensive knowledge of IT disciplines, including application selection, design, configuration, and support; · Knowledge of IT application dependencies with infrastructure, security, architecture, and analytics team; · Skilled in project management methodologies and ability to define portfolio prioritization and project management processes and procedures, in collaboration with the Armada Project Management Office (PMO). · Knowledge of software and systems including ERP, CRM, HR, and other applications across a broad business landscape; · Knowledge of strategic planning approaches, methods, and integration with business and strategic plans; Compliance requirements, long/short-term planning, and budgeting; · Strong skills in applicable operations, development, security, and related technical specialties. · Ability to collaborate with peers in the IT organization to set priorities, policies, and procedures. · Proven experience building solid relationships with business partners. Preferred Qualifications: · Master's Degree in a related field · Knowledge of supply chain technologies and prior experience in supply chain industry preferred. · Experience leading an applications team with budget responsibility preferred.
Please attach resume or CV and indicate preferred contact information.