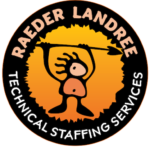 Raeder Landree, Inc.
Finders of Keepers
What This Role Will Do: Serve as an internal information security advisor and subject matter expert to the organization on various security initiatives Implement, enforce, and maintain security policies and procedures Provide information security awareness training to organization personnel Oversee information security audits, whether performed by the organization or third-party personnel Assess current technology architecture for vulnerabilities, weaknesses and possible improvements Respond to information security questionnaires in support of our educational agency partnerships Collaborate in partnership with the legal compliance team, engineering teams, and external partners Manage the day-to-day activities of threat and vulnerability management, identify risk tolerances, recommend treatment plans and communicate accordingly Ensure audit trails, system logs and other monitoring data sources are reviewed periodically and comply with policies and audit requirements What You'll Bring To The Role: Bachelor's degree in information systems, or a related field Five plus years of information security work experience Deep familiarity with industry standards such as NIST and CIS frameworks. Experience with SOC 2 audits preferred Strong knowledge in auditing cloud-based infrastructure Excellent project management skills and strong ability to prioritize Excellent verbal and written communication skills
Please attach resume or CV and indicate preferred contact information.