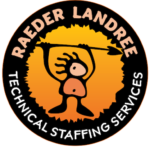 Raeder Landree, Inc.
Finders of Keepers
Establish, document, implement, maintain and continually improve the HSE Management System implemented on the Project in compliance with International Standards, IMS and Local Procedures; Ensure the implementation of the STS activities in compliance with HSE Policies, HSE Legislative requirements, HSE Customer Requirements and the HSE Management System of the project and HSE Management System of STS (IMS); Ensure the implementation of the HSE hazard identification, risk assessment and determination of necessary controls measures; Ensure the implementation of HSE Compliance Legislative Audit in relation to the annual schedule; Develop the HSE Programs for the achieving of the planned HSE Objectives and Targets; Ensure the availability and manage the Local project HSE resources appointed; Ensure HSE Local Communication, Participation and Consultation; Ensure the identification of the HSE training needs and the implementation of the necessary HSE training program in cooperation with HR Department; Ensure that suppliers and subcontractors engaged on Project are operating in accordance with IMS supplier requirements; Ensure the identification of emergency situation and the management procedure for response; Ensure the monitoring, reporting and communication of the HSE performance and provide recommendations and solutions in case of negative trends; Ensure that all HSE accidents and incidents are reported, investigated and analyzed at the purpose to learn from incidents; Ensure that non-conformities are identified and corrective/preventive actions are taken into account to mitigate it and avoid the recurrence; Cooperate to the implementation of the annual HSE Audit schedule and ensure the implementation of the HSE Audits; Ensure that working areas are inspected on regular base in compliance with local legislation and HSE Management System; Participate to the annual management review meetings. Required skills/experience: 5+ Years of experience in Construction Safety and Health. Experience integrating into project teams and engaging stakeholders from across all disciplines in the HSE Program. Comprehensive knowledge of Federal OSHA, EPA, Department of Labor and Local regulations, policies, and legislation. Experience developing and implementing site safety programs. Demonstrated ability to inspect and evaluate workplace environments, equipment, and practices for compliance with corporate and legislative requirements, standards, and regulations. Highly developed interpersonal skills to establish and maintain effective working relationships and promote a harmonious safety environment. Ability to complete written reports and electronic communications expeditiously and with a high-degree of accuracy and professionalism while in the field. Computer proficiency with a strong knowledge of PCs and software applications related to the work, such as MS Office, Word, Excel, Access, SharePoint, etc. A valid non-probationary Class "C" Driver's License. Demonstrated ability to identify and take action on safety-related issues, conduct root cause incident investigations and handle both uncomfortable and sensitive situations. Ability to travel in Boston area.  
Please attach resume or CV and indicate preferred contact information.