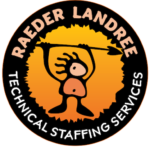 Raeder Landree, Inc.
Finders of Keepers
HW Design: · 5-15 years experience · Bachelor's degree · Accountabilities · Leads and develops bid estimates and schedules to meet customer requirements · Lead project meetings with appropriate personnel to support completion of tasks to plan · Effectively communicates project status, proposes risk mitigation · Leads the prompt escalation of issues, impacts of issues and recommendations/solutions to Functional Manager for resolution · Direct the efforts of problem solving and root-cause analysis · Expert understanding of our products and technology · Vendor contact for new and emerging technologies to enhance a cost effective solution · Review (check) of team's documents and drawings · Guarantee the functional analysis of feedback and site tests · Participating in or leading reviews to detect design errors, process and tool inefficiencies, and putting in place corrective and improvement actions · Ensuring the HW and Functional documents produced are issued and controlled in accordance with company processes · Ensuring design compliance through requirements traceability · Responsible for producing functional design documentation including system requirements and architecture, interface control, scheme plans, control tables, block design, and analyses as appropriate · Ensure deep knowledge of industry standards (e.g. CENELEC, AREMA, IEEE, IPC, etc.) and company standard solutions · Guarantee the delivery of complex & medium Functional designs (HW, SW, functional and configuration design & production check · Skills & Experience · Electrical, Electronic, or Computer Engineering or Information, Technology Qualifications/ University Degree or Equivalent Technical Background · Good communication skills · Demonstrated Team leadership · Expert problem solving, planning and analytical skills · Exceptional organizational skills, excellent communication skills (oral and written), active listening and adapts well to target audience · Ability to analyze and refine systems requirements · Able to manage large complex projects independently · Expert understanding of project management principles and methodologies · Fully competent in applying project management principles and methodologies · Previous experience managing projects that delivers Information Technology infrastructure including computing, telecommunications, networking, data center, security, voice, and data communications · Ability to function and manage in a matrixed environment · Resource planning, scheduling and tracking skills · Cost management and tracking expertise · Organized and analytical · Project Management Professional (PMP) certification from PMI
Please attach resume or CV and indicate preferred contact information.