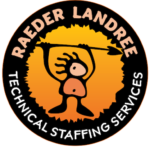 Raeder Landree, Inc.
Finders of Keepers
ESSENTIAL DUTIES AND RESPONSIBILITIES: · Manage and execute all administrative tasks required to efficiently and effectively support Chief Marketing Officer. · Interface with other department staff to carry out CMO's business requests. · Deliver timely reminders to CMO concerning meetings, deadlines and other commitments. · Scheduling and calendar management using Outlook. · Solicit and review meeting requests, prioritize appointments, and coordinate scheduling with internal and external parties. • Regularly review scheduled meetings, reevaluate priorities, and modify previous scheduled appointments. · Consistently monitor email and other communications to ensure that all scheduling is coordinated, logistics confirmed, and appropriate parties informed. · Maintain confidentiality of all personnel, board of directors, donor and additional leadership matters. · Other duties as necessary to support CMO, including personal appointment scheduling and some other personal tasks. QUALIFICATIONS, KNOWLEDGE SKILLS: • Minimum 3-5 years of executive assistant experience supporting and/or serving as an assistant to executive level staff. • Exemplary scheduling and organizational skills, including the ability to independently manage multiple projects simultaneously within competing time and other criteria. • Effective communication both orally and in writing, including demonstrated proficiency in grammar, editing and proofreading. • Excellent interpersonal skills and ability to build and manage relationships with staff, Boards of Directors, government officials, and senior professionals and executives. • Knowledge of and proficiency with Apple operating systems, Microsoft Office Suite, Google Docs and calendars, and Zoom. • Ability to maintain strict confidentiality and discretion. • Ability to deliver high quality work, quickly, in a dynamic organization under time pressure. • Assertive, creative & collaborative to anticipate and resolve challenges and business needs. • Must work with a positive, flexible attitude. • Must have the ability to follow policies and procedures closely without deviation. · Must be detail oriented and possess a strong work ethic · A commitment to company mission. · A desire to join an entrepreneurial, fast-paced environment at a high-growth organization · The willingness to comply with company vaccination (subject to legally valid exemptions) and Personal Protective Equipment policies Location: We prefer candidates in Orlando, Fl which is where the CMO is. However, this role is remote, but employee may be asked to travel to our remote office periodically for team building when it reopens.
Please attach resume or CV and indicate preferred contact information.