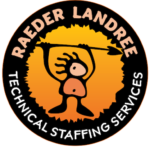 Raeder Landree, Inc.
Finders of Keepers
The Epicor Developer will serve as a member of a team that is responsible for the implementation, development, and support of internal business applications including an ERP software (Epicor). Duties and responsibilities Work with stakeholders to understand business processes and deliver effective solutions. Develop, test, and maintain custom solutions for Epicor 10. Participate in Epicor upgrade projects and new module implementations. Write SQL queries and reports to extract and manipulate data from multiple relational databases. Meet deadlines for individual and team projects. Maintain technical documentation and source control related to project design and implementation. Respond quickly to resolve application issues. Other duties as assigned. Qualifications Bachelor's degree in Computer Science, Information Science, or equivalent. 2+ years' experience working with Epicor ERP. Extended knowledge in writing Business Activity Queries (BAQs), Business Process Management (BPMs), and developing customizations using C#/LINQ, dashboards, and reports. Proficient in working with MS SQL databases.(Preferred) Experience with Angular JS and/or jQuery (Preferred) Experience with Kinetic Design
Please attach resume or CV and indicate preferred contact information.