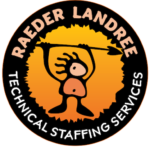 Raeder Landree, Inc.
Finders of Keepers
The Verification & Validation (V&V) Engineer will lead and contribute to the Verification and Validation efforts of next -generation products in development and efforts related to sustaining the current platform in production. Duties and responsibilities Provide guidance, planning, and individual contribution for Verification and Validation of products Author and lead implementation of Verification and Validation test plans, test procedures and document/report on activities. Technical project management of subcontractors performing Verification and Validation work. Collaborate with internal customers including Engineering, Quality, Manufacturing, Project Management, Marketing, Service, and Regulatory Affairs. Support V&V / Compliance activities for Lifecyle Engineering/Sustaining efforts Contribute to Verification and Validation requirements development and traceability. Participate in design reviews. Perform test set-up/execution and initial troubleshooting during testing. Cross train and provide Sustaining Engineering support as necessary. Qualifications Strong leadership and collaboration skills Excellent communication (written/verbal) skills Excellent problem-solving skills Experience using test equipment (e.g. oscilloscopes, multi-meters, etc.)A wide degree of independent judgment. Experience working with requirements and test management tools (e.g. Jama Connect). Proficient in Microsoft Office Suite. Experience with standards and familiarity with regulations would be a plus. Experience interfacing and interacting with 3rd party test labs, would be a plus. Education and/or Experience: BS in Electrical Engineering or equivalent industry experience, 3+ years of relevant V&V, Compliance and/or Sustaining Engineering experience,
Please attach resume or CV and indicate preferred contact information.