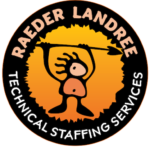 Raeder Landree, Inc.
Finders of Keepers
Electrical Engineer responsible for the design, debug, and support of electrical hardware features. Additional responsibilities include development and maintenance of design documentation, test execution, and providing technical support to other departments within the organization. This is a mid-level engineering position that will work under supervision. Essential Duties and Responsibilities: Electrical Engineer working on a team on research, development, and sustaining projects. Performs electrical design work that may include analog, digital, power, high voltage, and/or wireless circuitry. Designs, fabricates, and evaluates components or circuitry for use in electronic equipment. Conducts design studies for future generation products. Supports engineering and other departments on sustaining activities. Conducts root cause failure analysis on devices. Produces design documentation and executes test procedures. Works under supervision with work checked on a regular basis. Performs other duties as assigned by management. Supervisory Responsibilities: None. Qualifications: To perform this job successfully, an individual must be able to perform each essential duty satisfactorily. The requirements listed below are representative of the knowledge, skills, and abilities required. Reasonable accommodations may be made to enable individuals with disabilities to perform the essential functions of this job. Required Education and Experience: BS/MS degree in Electrical Engineering or equivalent. 3-6 years of relevant experience; or equivalent combination of education and experience. Experience in electrical hardware design, troubleshooting, and testing. Technical experience or training in at least a subset of the following areas: High precision analog EMC / EMI High voltage / high current defibrillation circuitry Digital On-board IC-based power supplies Sensors Printed circuit boards Wireless communication Firmware Hardware / Software integration Must be able to perform each essential duty satisfactorily. This position may be available at different career levels depending on experience, education, etc. Preferred Experience: Regulatory compliance standards Demonstrated ability to complete product designs from the requirements phase to production. Proficient in the use of general engineering lab equipment including soldering stations, oscilloscopes, waveform generators, spectrum analyzers, network analyzers, multimeters, power supplies, etc.
Please attach resume or CV and indicate preferred contact information.