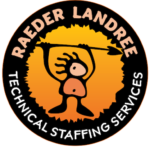 Raeder Landree, Inc.
Finders of Keepers
PRIMARY RESPONSIBILITIES Determine client operational objectives by studying business functions, gathering information, and evaluating output requirements and formats · Define, analyze, prioritize, and document business requirements · Organize, manage, and communicate business requirements · Document both functional and non-functional requirements · Write user stories and tech stories, including error conditions and acceptance criteria · Document process flows Improve systems by studying current practices and designing modifications Monitor project progress by tracking activity, resolving problems, publishing progress reports, and recommending actions Gain and maintain technical knowledge of the systems and technologies we are implementing by learning from team members, reviewing publications, and hands-on experimentation · Provide input to QA teams as they are creating test scripts · Create test data and configurations that support demonstrating specific system scenarios · Execute quality assurance tests on applications · Perform other tasks or duties as assigned Requirements Bachelor's Degree in Information Systems, Technical Writing, Computer Science or a related field 4-6 years of experience as a functional, consulting, or software Business Analyst, or in a similar role Knowledge of e-commerce system components and functionality, including sites, integrations, content management, merchandising tools, payment, settlement, etc. Demonstrated understanding of the SDLC process Solid understanding of systems engineering concepts Demonstrated knowledge of tools and techniques for documenting requirements and process flows. Ability to develop rapport and interact with all levels in client organizations Ability to work independently or as part of a larger team Excellent written and verbal communication skills Experience working with external clients preferred Experience working in e-commerce and retail preferred Availability to travel or work at a client site (20%)
Please attach resume or CV and indicate preferred contact information.