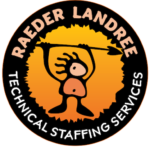 Raeder Landree, Inc.
Finders of Keepers
Job Description As a DevOps Engineer, you are responsible for evaluating, automating, and optimizing processes and systems for our development and test Engineers. We are looking for a candidate who can help us to follow industry standards and best practices by identifying opportunities for improvement and delivering improvement projects into our teams. In this position, maintaining communication with the team managers and developers is essential. Qualifications Required Education and Experience BS degree in computer science, computer engineering or related field 3+ years' experience in developer operations, deployment, or automation engineering  Azure, Azure DevOps, AWS a plus  Visual Studio, XCode, Xamarin  UWP, WPF, Electron, Objective C  ASP.NET, React, Redux, Node.js, Bootstrap  MSSQL, MySQL, Cosmos, Redis  PowerShell, BASH/ZSH, Python, MSBuild  Extensive experience using git with best-practice workflows  Experience with Windows, iOS, macOS and Android  Preferred Education and Experience Microsoft Azure DevOps certifications   Experience with C#, C++, Swift, Experience working in an agile development environment.
Please attach resume or CV and indicate preferred contact information.