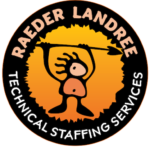 Raeder Landree, Inc.
Finders of Keepers
The Database Developer should possess traditional database administration and development skills and experience with ETL processes. The Database Developer will be responsible for the design, implementation, and maintenance of IT solutions that address data warehousing initiatives. RESPONSIBILITIES Performs daily database and database application support which includes contributing to support / staff coverage of the following database areas: Oracle, SQL Server, and Redshift Create database solutions and assist in project implementations based on customer specifications Promote changes to production based on corporate policy Ensure database security is maintained Assists with all duties related to on-going operational database infrastructure on premise and in the cloud Creates and maintains database objects Monitors, troubleshoots and resolves failed tasks or database issues May create databases, database clusters, assign permissions and resolve connectivity issues Assists IT management in prioritizing database administration team projects Develop, support and maintain ETL solutions for populating the data warehouse Meet or exceed corporate standards on backups, security, and changes Assist in developing/implementing stronger IT processes and procedures maintains the portions of the disaster recovery plan that pertain to the database servers and provide documentation of the steps necessary to perform the disaster recovery process. Advises developers/end users on issues such as database design and application architecture Provides performance turning related to database technology and database/server configuration Perform other duties as assigned QUALIFICATIONS Minimum Qualifications: Bachelor degree in Computer Information Systems or related field Requires 3-5 years of experience in Oracle and SQL Server database administration or development 3-5 years experience with PL/SQL programming 1-3 years experience with ETL tools (ie, SSIS, Talend, Informatica) Excellent verbal and written communications skills are required Ability to manage multiple on-going projects independently Strong understanding of database concepts including normalization, optimization, etc. Working knowledge of software development lifecycle Ideal candidate will be able to exhibit past behavior of the following traits: high energy employee strong team player creative thinker excel in a fast-paced multitasking environment Preferred Qualifications: 3-5 years experience with ETL tools (ie, SSIS, Informatica, Talend) 1-3 years experience with other IT infrastructure and concepts (Linux and Cloud experience) Experience in a distribution or logistics environment is beneficial.
Please attach resume or CV and indicate preferred contact information.