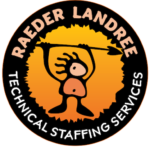 Raeder Landree, Inc.
Finders of Keepers
The role provides candidate with broad exposure and opportunity to up level the Cybersecurity maturity of multiple lines of business and next generation platforms utilized for ecommerce and brick and mortar retail. First and foremost an ideal candidate must demonstrate high degree of self-initiative and adaptability to lead multiple security work streams in a fast-paced environment. The ideal candidate must possess strong technical background in secure software development with a strong understanding of SDLC, the ability to consult and partner with internal teams on best practices, and assist the Cyber Security team with app security projects for internal tooling. Candidate will champion effort to help developers and engineers enhance the company's security engineering and architecture across products and applications. Candidate will also partner with engineering teams to review security features and recommend configurations for products being deployed. Lastly, the candidate is required to collaborate with stakeholders in peer security and technology groups to strengthen overall security posture. Primary responsibility is to provide security architectural and engineering guidance in the development of secure code to multiple product teams in support of fast paced deployments of code in both on premises and cloud based platforms. Partner with dev teams on CI/CD security tooling and processes and assist with product design so as to account for security best practices and remediation strategies. Provide expertise and guidance to engineers on Dev-Op's teams regarding application level security, security training, and security best practices and considerations. Purpose time and experience to utilize tools or partner to build our applications to help analyze and mitigate security concerns on both public facing and internal applications Ensure the entire environment is in compliance with defined regulatory requirements. To that end you will partner with appropriate personnel within internal Audit and IT Security to ensure all compliance related issues are built into the development process, monitored for, and resolved and or mitigated appropriately and within a timely fashion. Provide strong project management and communication skills for the purpose of providing value-add information to management. Bachelors degree in Engineering or Computer Science preferred. Three to five years of experience in Application Security, Application Development, DevOps & DevSecOps Certification Preferred but not required in one or more of the following: CISSP, LPT, GIAC Experience in database technologies e.g. SQL, DB2, Oracle a plus Web App Experience Required Proficency in one or more : Python, Powershell, bash
Please attach resume or CV and indicate preferred contact information.