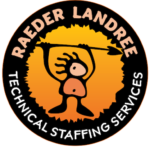 Raeder Landree, Inc.
Finders of Keepers
Position accountabilities: · Support a critical software application in a fully distributed Linux environment · Draw and configure changes to network displays for a customer using an in-house drawing and configuration package · Test completed work and peer review of work completed by co-workers · Create and deploy configuration kits to in-house test labs, customer test labs and customer production environments · Provide first level of customer support on a rotating schedule and be the primary contact by the customer when issues in the production dispatching system arise via work phone. · Perform basic troubleshooting and escalate issues to the engineering staff when required · Work a shift rotation with some evening and Saturday shifts. Night and Sunday shifts are possible in unusual circumstances · Complete assigned work accurately and on-time · Work in a team environment Required Skills/ Knowledge: · A basic working knowledge of the Linux or UNIX operating system · A basic understanding of software configuration management (CM) · A basic understanding of software programming logic · Good verbal and written communication skills · The ability to interact with a customer in a professional manner · Detail-oriented
Please attach resume or CV and indicate preferred contact information.