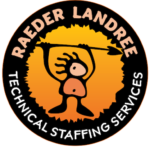 Raeder Landree, Inc.
Finders of Keepers
JOB RESPONSIBILITIES: To perform this job successfully, an individual must be able to perform each essential job duty satisfactorily, with or without reasonable accommodation: Create and organize an editorial calendar which includes: release notes, project updates and new projects) and help keep the team organized and on track to hit important communications timelines. Create client communications that provide updates on different systems and applications Translate complex project documentation into more broadly understood terms for key stakeholders and sponsors Create and edit communication to all levels – executive and operational Proofread, adapt, and edit content created by other team members Utilize data to measure effectiveness of communications and inform future initiatives Build the foundation of a strong and holistic communications platform that effectively leverages all relevant mediums to communicate with clarity and impact. Adhere to and be compliant, as applicable, with GLBA, FCRA, FCPA, CAN-SPAM, RESPA, UDAAP, as well as all other federal, state and local laws, and company policies and procedures QUALIFICATIONS: Bachelor's degree OR 2 years' equivalent in work experience preferred Exceptional communication skills, both written and verbal Experience with tools that measure the impact and effectiveness of communications methodologies Excellent interpersonal skills with the ability to multitask and adapt in a fast-paced environment Ability to clearly articulate messages to a variety of audiences, particularly at the executive level Strong Microsoft Office skills. Adobe Creative Suite experience is a plus Excellent facilitation skills Organized with a natural inclination for planning strategy and tactics. Project management experience is a plus Must be a team player and able to work collaboratively with and through others Knowledge of Salesforce, Confluence, ServiceNow, or Jira Graphic design and video editing abilities is a plus
Please attach resume or CV and indicate preferred contact information.