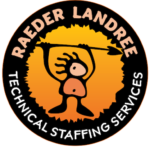 Raeder Landree, Inc.
Finders of Keepers
The cloud security engineer will lead the design and implementation of cloud security best practices and manage ongoing security operations across a diverse portfolio of services and data storage mechanisms. This position will configure security processes for deployment, governance, intrusion detection, penetration testing, logging, and monitoring. As a technical leader, the cloud security engineer will provide expertise in cloud related security engineering, automation, compliance, certification, and evaluation. Develop cloud protection strategy with a focus on proactive threat detection and incident response. Create cloud security architecture as it relates to customer's environment and technical requirements. Advise stakeholders and translate business requirements into secure, scalable, and reliable cloud solutions. Complete security reviews and assessments with infrastructure and application development teams. Partner with engineering leadership to assess and reduce cloud security risks. Maintain the definition and documentation of our cloud security standards, processes, and governance models. Perform various other duties as assigned. EDUCATION / EXPERIENCE REQUIREMENTS: B.A. / B.S. in Computer Science, Software Engineering, Information Technology, or a similar field. Minimum of 3 years' experience in Cloud Security Engineering. Minimum of 2 years' experience working with the Microsoft Azure Cloud environment. CERTIFICATIONS/LICENSURE REQUIREMENTS: Microsoft Certified: Azure Security Engineer Associate or Microsoft Certified: Azure Solutions Architect Expert COMPUTER OR TECHNICAL SKILLS: Direct hands-on experience designing and implementing security solutions on the Microsoft Azure Cloud platform. Security frameworks, such as ISO/IEC 27001, NIST 800-53, or OWASP Knowledge of host hardening, auditing, logging, monitoring, network security, and anomaly detections. Understanding of industry trends for cybersecurity risk & threat intelligence, and governance. OTHER SKILLS/KNOWLEDGE REQUIREMENTS: Excellent communication skills and the ability to speak both to technical audiences, as well as to senior level business decision makers.
Please attach resume or CV and indicate preferred contact information.