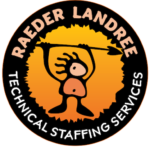 Raeder Landree, Inc.
Finders of Keepers
Job purpose The Supervisor of Business Intelligence & Reporting will be responsible for leading a team of analysts, developers, and solution architects to evaluate, design, develop, and implement business intelligence tools and solutions. Duties and responsibilities Responsible for day-to-day operations and support of the Business Intelligence & Reporting team. Works closely with cross-functional area stake holders of the company to define critical business requirements and deliver enterprise reporting to the organization. Participates in evaluating and implementing new business intelligence tools and solutions, including evaluation, planning, design, development, and implementation, and manages implemented tools and solutions. Oversees BI system architecture and design, identifies key architecture components such as data sources, ETL process, data modeling and warehouse, tools and technologies, etc. Provides ongoing improvements, enhancements, updates, and modifications to existing BI tools and applications that meet both technical and regulatory requirements. Ensures that projects are completed successfully according to requirements and schedule. Coordinates project timelines, determines and obtains resources, assigns work, monitors progress and results, and provides technical leadership. Proactively removes obstacles to drive progress. Manages issue escalations, provides support to teams, and balances multiple competing priorities. Performs other duties as assigned by Management. Qualifications BS degree in computer science, math, finance, information technology/systems or equivalent/extensive relevant experience 3-5 years of progressive responsibility and expertise in Analytics/Business Intelligence Extensive experience writing T-SQL and stored procedures and code tuning on high transaction systems Extensive experience in ETL (Extract-Transform-Load) development/data integration with external data sources and SQL Server Proficient with monitoring and troubleshooting report activity and performance. Working knowledge of using PowerBI, DAX, and/or M MCSA SQL certification preferred Management experience preferred
Please attach resume or CV and indicate preferred contact information.