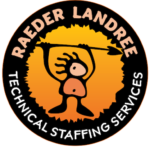 Raeder Landree, Inc.
Finders of Keepers
Position Summary: The BI Data Warehouse Architect is responsible for being a key member of our Business Intelligence team, focusing on data architecture, dimensional modeling, platform architecture, solution breakdown, and evangelism of BI best practices and standards. This role is responsible for the design and architecture of the overall BI solution and associated data structures. Essential Duties and Responsibilities Define technical principles, vision, and standards for data within our BI platforms Effectively and objectively research BI technology concepts and tools, making recommendations to relevant stakeholders Develop and evangelize standards used within BI, including Data Warehouse(DW) best practices and design patterns, frameworks and templates, naming conventions and coding standards Develop dimensional modeling best practices, and act as subject matter expert and guide for data models across all areas of the business Ensure the OW design can scale to handle additional data demands and can adapt to new business questions and data sets Understand and make recommendations on the underlying hardware and software platforms that host all layers of BI Define and recommend ETL processes and associated timings Lend technical expertise to dimensional modeling activities Support the development and execution of system design reviews and query/code review processes Help with project-level technical estimates and timelines Help to establish and improve data governance methodologies Performs other duties as assigned by Management Supervisory Responsibilities: No direct reports; however, may lead and direct the technical work of other engineers, including their day-to-day tasks. Qualifications: The qualifications listed below are representative of the knowledge, skills and experience required to satisfactorily perform the essential job duties. Accommodations and exceptions may be made on an individual basis. Requires B.S. degree in computer science and a minimum of 5 years of relevant experience i n the BI space Experience with Azure, AWS, V MWare or other Cloud/Virtualization technologies is a plus Proven Azure BI stack hands-on experience at an enterprise level is a huge plus Proven DW analysis, design, and data-modeling experience Expert-level SQL Server experience Experience working with SSIS, SSRS, SSDT for Visual Studio and related tools Experience with DAX queries is a plus Experience with data warehouse/decision support modeling Experienced at leading dimensional modeling activities, helping to populate the bus matrix, and defining conformed dimensions that will work across multiple data marts Experience supporting and troubleshooting data flow into front-end BI dashboards Experience with Agile development methodologies as they apply to BI projects Preferred "MCSE: Cloud Platform and Infrastructure" and/or MCSD: Azure Solutions Architect" certifications are a huge plus Bachelor's or Master 's degree in computer engineering or related field Experience using SQL Server 2016, PowerBI Pro, DQS and MOM 2016 Experience providing data support for predictive analytics projects Ability to work with C#/.NET
Please attach resume or CV and indicate preferred contact information.