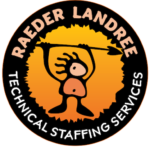 Raeder Landree, Inc.
Finders of Keepers
Accountabilities: · Develops and supports software solutions for metro systems bench test equipment. · Under the oversight of a senior engineer, design software from requirements in accordance with established design principles, procedures, and specifications. · Prepare project and design documentation. · Under the oversight of a senior engineer, test software in lab and field environments to ensure compliance to requirements. This includes verification and integration testing with bench test platform. · You will collaborate cross functionally and globally. Woven into our fabric is the core value that we are more successful collectively collaborating to create great results. While individual contributions are objectified and rewarded, succeeding as a team is favored over creating cast towers of individual knowledge. · Effective written and verbal communications skills are imperatives to socialize and influence the organization. · Provide input for software estimates for changes from either internal or external sources. · Must be able to handle working in a dynamic environment with parallel responsibilities and competing priorities. · Maintain the appropriate balance between speed and perfection while never compromising quality. · Support the customer, co-workers, field-testing or production issues on weekends or after hours (as needed). Required Skills/Knowledge: · Experience using National Instruments LabVIEW. · Understanding of National Instruments TestStand. · Understanding of Software Development Life Cycle · Understanding of Software Configuration Management · Operating System – Windows · Ability to complete tasks in a timely manner while producing quality work. · Excellent verbal and written communication skills · Lifelong learner that shares and teaches what you learn. · Basic troubleshooting, diagnostic, analytical and debugging skills · Basic problem solving and analytical skills to provide optimal solutions. · Able to think strategically as part of a group to understand and evaluate the potential impact of long-term decisions. · Demonstrate excellent verbal and written communication skills. · Display excellent time management skills. · Display excellent organizational skills. · Exhibit proficiency with Microsoft Office. · Demonstrate competency in programming fundamentals. · Education: · Bachelor's Degree (minimum)
Please attach resume or CV and indicate preferred contact information.