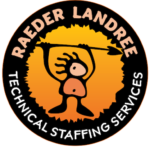 Raeder Landree, Inc.
Finders of Keepers
Job Description: Accountabilities: · Ensure the execution of all activities aimed to provide each assigned project team with: · Project reporting on progress · Project and Contract administration (providing analysis, keeping records…) · Project document control/ management (management of the project share point) · Work in progress and accounts payable reporting and analysis as well as invoice coordination and preparation · Tracking and monitoring project CDRLs · Tracking and monitoring of correspondence logs · Supporting the PM with the compilation of periodical project progress reports and payment claims. · Prepare the Progress Report Certificates if required · Other project administrative duties as required by Project Manager · Performs other responsibilities associated with this position as may be requested or required. Desired Skills/ Knowledge: · Strong organization skills · Ability to complete tasks on time. · Experience working in a business team environment. · Strong Communication Skills · Strong Analytical ability · Business management knowledge · Project management study, practice, and/or experience · Experience in the following areas of project management: Customer management, scheduling, planning, critical path analysis, change order management, risk management, cost estimation, and contract negotiation. Education: · Bachelor's Degree Languages: · English- Proficient
Please attach resume or CV and indicate preferred contact information.