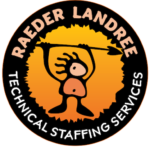 Raeder Landree, Inc.
Finders of Keepers
Accountabilities: • Designs, develops and verifies new configuration databases according to project requirements. • Develops graphic representation by interpreting customer and project supplied drawings and information. • With guidance, works with software developers to create/maintain configuration requirement/design documents, and to document configuration parameters and dependencies between the code and the configuration. • Works with configuration team to identify and collect improvement opportunities for the dispatching configuration tool. • With guidance, assists software engineering with development and maintenance of the dispatching configuration tool. • Develops and maintains scripts and other software to convert data from one format into another. • Functions as a first line of technical support for configuration issues to the configuration technicians. • Acts as a liaison between the Interlocking, design teams and the configuration group. Interfaces between the teams to discuss, document and resolve engineering issues. • Reviews new proposals and assists in the development of time and resource estimates for new projects. • Assists in the preparation and presentation of training material as related to use and functionality of tools. Assists in the preparation of training material as related to software design and configuration techniques, and departmental processes. • Works with project management to monitor and report schedule/budget progress of assigned tasks, and to resolve schedule conflicts. • Follows established department processes and documents all work associated with the assigned responsibilities fully and accurately. • Follows established configuration management processes for the formal delivery of work artifacts. • Assists the data configuration team in the development and implementation of process improvement activities. • Assists in the data configuration activities of junior team members. • Strong leadership skills that inspire team confidence and respect while motivating team members in a creative and effective manner. • Must have a desire for achieving excellence in customer satisfaction, process and product quality and reliability. • Completes specific work as assigned with minimal assistance. Assignments are broader in nature and expanded in scope/complexity. Required Skills & Experience: • A Bachelor's Degree in Computer Science, Software Engineering or similar discipline • 0-3 years experience in software development or an associated discipline • Fundamental knowledge of Linux or UNIX operating system • Command line driven navigation in a distributed network environment • Familiarity with basic networking concepts • Microsoft Windows operating system education/experience • Microsoft Office, EXCEL and WORD education/experience Desired Skills & Experience: • Education or experience using engineering drawing and configuration tools • Basic understanding of software configuration management concepts • Demonstrated ability to read, understand, and implement scripts written in various scripting languages (BASH, python, Perl) • Education or experience with C++ and/or the Java programming language
Please attach resume or CV and indicate preferred contact information.