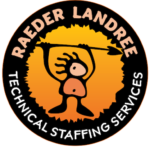 Raeder Landree, Inc.
Finders of Keepers
Duties and responsibilities Primary job duties and responsibilities of the position: Develop, lead, and track the execution of cross-functional project schedules by closely working with, technical leads, engineering management (Hardware Engineering, Software Engineering, Web Development), and cross-functional department management (Product Management, Operations, Services, Regulatory, Quality, etc.). Manage individual software projects using Agile software development methodology. Includes familiarity with scrum nomenclature, tools, and philosophies Produce detailed project plans specifying: technical scope, goals per project phase, objectives and strategy, staffing requirements, budget, risks, contingency plans, and allocation of resources. Prepare project status reports and keep the development team, functional managers and executive team informed of project status and related issues. Lead the cross-functional project team in identification and resolution of project issues. Responsible for encouraging and implementing creative approaches to problem solving and project trade-off decisions. Responsible for resolving alternative approaches and keeping a clear project path in place for the team. Collaborate with Product Managers to develop measurable and achievable product requirements, responding to requests for changes from original requirements in an organized manner. Collaborate with the project delivery team to prepare and present project gate materials for approval at phase gates. Advance the development of the Technical Program Management team by acting as a mentor and leader for less experienced systems engineers. Identify and utilize appropriate vendors and contractors to support project teams, if necessary. Administer and manage business relationships with external resources such as design firms, consultants, and partners. Other duties as assigned Qualifications B.S. or M.S. degree or equivalent industry experience in engineering or a related discipline. Typically 10+ years of relevant experience. Proven track record performing the above Duties and Responsibilities. Demonstrated ability to plan, direct, and conduct engineering research and development activities. Strong verbal and written communication skills. Preferred: Practical experience using Agile methodology for software development Proficient with Microsoft Project Certifications Program Management Professional (PMP) INCOSE CSEP Scrum Master, agile development
Please attach resume or CV and indicate preferred contact information.