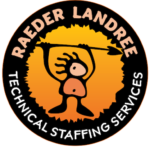 Raeder Landree, Inc.
Finders of Keepers
Design, build, deploy, and support machine learning infrastructure for large datasets.. We use these systems to develop predictive models. Duties and responsibilities Develop infrastructure that supports machine learning from large sets of data. Research and integrate distributed storage and processing frameworks. Collaborate to build data analysis pipelines and execute machine learning projects. Scope out work, resources and time required to complete projects. Lead development and implementation of process, tools, and best practices across the R&D organization. Qualifications B.S in Computer Science, Software Engineering or equivalent. Minimum of 13 years production software solution development experience. Proficiency with one or more general purpose programming languages (e.g. C#, Python). Minimum of 7 years of experience using data management tools, including SQL/DBMS. Minimum of 7 years of experience architecting, designing, building and operating production big data/stream processing and/or large enterprise data stores. Familiarity with cloud-based distributed systems. Experience in Agile development process. Demonstration of excellent code quality and efficiency. Good communication and problem-solving skills. Familiarity with machine learning tools and techniques preferred.
Please attach resume or CV and indicate preferred contact information.